• bedding • duvet cover • home furnishings • sheet sets • wallpaper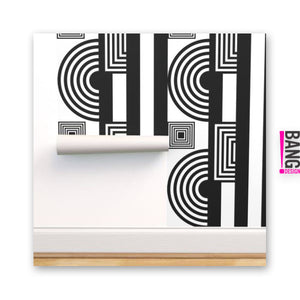 Here we are in 2022! I love seeing all those 2s together, forming a great pattern. Speaking of patterns, we've got a new pattern design added to our shop.
I've been working on this design since last year. It's one I love so much so we had to build a collection with it. The Round About collection.  Inspired by, exactly that, roundabouts.  There's something fun, wild and organized about entering a roundabout. 
---
• bedding • duvet cover • home furnishings • pillow shams • sheet sets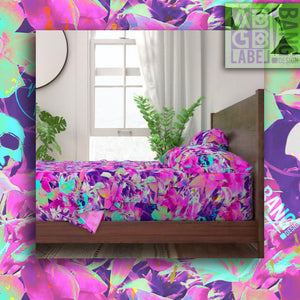 We had many requests for this and we were also very eager to do it sooooo.....we did it!  We created a line of bedding products in collaboration with the always amazing ABGB Label. You can now purchase sheet sets, duvet covers and pillow shams in both the badass Bonbon design and the bold and the coolass Mercury Camo design. All the bedding is made with gorgeous and eco-friendly Italian Cotton Sateen. If you have any questions or comments about our new bedding collections please drop us an email or dm us on our socials. We love hearing from you anytime so please be in touch. Have a...